How to Build a Profitable Marketing Strategy like Ryan Deiss with our Free Evernote Template
First, we know you want that free Evernote Marketing Strategy template,
but give me just a moment to explain WHY
you need a Marketing Strategy.
Launching and operating a business is exciting…
also exhausting, expensive and time consuming.
Most business owners will never build a marketing strategy…
1.  that brings in consistent profits,
2.  cultivates clients,
3.  and create raving fans
EVER.
Those businesses die a slow, horrific death.
Don't be that business.
Without a marketing strategy, you:
Waste money chasing shiny objects
Lose time running around, never completing tactics
Ultimately, never reaching the full profit potential of your vision.
Sound familiar?
We understand the struggle personally.
A strategy seems long, complicated, and not as necessary as the actual operations of your business.
You just don't have the time.
And we got you.
Use our free Evernote Template and information below to complete the 9-step process to build your first, profitable marketing strategy in just one day.
Yes, one day.
Don't recreate the wheel.
Take the strategies used by Ryan Deiss, DigitalMarketer, thousands of professional marketers and our own experience across thousands of clients, and put them to work in your company today.
Get the Template
Download and Import the Free Evernote Marketing Strategy Template before you begin.
We value your privacy and would never spam you
Let's get to it…Marketing Strategy Sections:
First, a couple of quick notes:
A Marketing Strategy solves several problems in your business
First and foremost, a strategy creates a focus that avoids the shiny object syndrome and the overt need to scream SQUIRREL every other day.
Two, a strategy provides accountability in your systems and sales cycles. No sales? No idea why? No problem. Just follow your strategic path, and determine where your bucket gets leaky.
In short, your free Evernote marketing strategy template is the customer-centric business blueprint to build a customer journey (AKA Sales Process) that will help you achieve your goals based on research, data, and real world feedback.
The framework of a marketing strategy is universal to all methods of sales and marketing, from hand-to-hand networking to automated email indoctrination sequences.
What is a marketing strategy?
How do you build one?
This is a concept that seems intimidating, but when broken down into bite-size bits, is far more doable.
Thus, we created the free Evernote Marketing Strategy template with our own clients JUST to keep it all straight.

We build client marketing strategies by building a plan of action to achieve a desired, specific goal. For example, your overarching goal might be to generate 50% more revenue via your consumer division this year than last year. This would also mean, that this is unique to the consumer division and DOES NOT include the distributor and wholesale divisions.
The marketing strategy you are about to build is unique to one specific brand or portion of your business.
Specificity is key.
Always.
A Strategy IS NOT a Campaign
Do not confuse your marketing strategy with your marketing campaigns.
How do you distinguish the two?
As we will outline, your free Evernote marketing strategy template is a series of deliberate steps you follow to reach your specific goal. Your individual marketing campaigns are the tactics within your strategy to achieve each step of the strategy.
For example, you might decide to run an evergreen social media campaign to share your best performing lead magnets to generate more leads. This individual campaign is part of your overall strategy to generate 25% more leads in 2018.
Below, we have laid out the overall process on how
we build out Marketing Strategies for our own clients.
What will have the biggest impact on your business
is dependent on your industry and unique business strategy.
Step 1. Define Your Current Situation
Before we are able to build out a marketing strategy for a client, we have to know where they are currently situated and why: the good, the bad, and the ugly.
Business Basics
This is your core information. Literally the basics. This includes your full and short business names, address, phone number, main logo, etc.
Why include something so basic?
Because we share this Evernote Marketing Strategy with business stakeholders, partners, employees - anyone doing work to implement the Marketing Strategy. This way everyone, including you, has the information at their fingertips to include the correct information fast without asking one million questions. When you are being billed $125 an hour for a digital marketer, do you want them wasting any time on such simple matters? No! So, document the information, and be done with it now.
Current Situation Details
This is where the free Evernote Marketing Strategy template comes in handy. There are 20+ questions from what products do you actually sell and their price to what media platforms are you currently utilizing.
We need to know this.
You definitely need to know this information.
What is your year-to-year revenue?
What are your goals?
What metrics are you following closely?
What assets do you have at your disposal? This is a big one when we are working with clients. You may think those daily Facebook Live broadcasts are worth nothing, but they can be edited and turned into valuable content quickly by the right person and added to your future blog campaigns to increase organic search engine optimization while engaging new subscribers in email automations.
There is the obvious and well-documented SWOT analysis to examine your strengths and weaknesses.
This is all valuable information that needs to be part of your living Marketing Strategy. This is why we love and created the free Evernote Marketing Strategy template in the first place. It wasn't to sell or leverage. We built it just to keep up with the basic information we needed for everyone of our clients.
Do not skip this section because it lacks sex appeal or ideas of immediate monetary gain.
Your marketing strategy foundation is vital to the rest of the equation. Weak foundation = Weak Strategy.
You have now documented where you are currently at in your business. Don't let this first step be discouraging or distracting. I dread saying the phrase, but it is what it is.
Get the Template
Download and Import the Free Evernote Marketing Strategy Template before you begin.
We value your privacy and would never spam you
Step 2. Do the Research
Let's start moving to the future to research more in depth what kind of beast you are working with today.
Dig up all your Client Testimonials
Yes, ALL of your past client testimonials and reviews from every corner of the internet that you can find them. You'll want the content documented, the link if possible, an image for notecards, the full name, city, state - everything you can pull.
Do a Google search for them. Aggregate them from Facebook, LinkedIn, Google+, Angie's List, Avvo, ecommerce sites - everywhere.
In these reviews, you will see what actual customers and clients value specifically about your products and services and where you are experiencing hiccups to avoid and address. Reviews and testimonials are not just another piece of marketing fluff for your website or something to be feared. They are opportunities, lessons, and feedback to be examined. They are the business owner's performance review.
We prefer to take screenshots in addition to just stripping the comment. Drag and drop these into the free Evernote Marketing Strategy template.
You'll find some that are not so pleasant and this is NOT a bad omen! This is the best learning opportunity.
This one star review above is a real testimonial for Warfare Marketing.
Andie here didn't like a fluff post we promoted. Through a negative review, not from a client, but a Facebook user who viewed our ad - we know that we may have been insensitive to a group of Facebook users who found our #MakeFacebookFunAgain campaign inappropriate.
It was these two negative reviews that were the smack in the face that we needed to rebrand. We were not some sweet, fluffy, sensitive, social media centric brand like we were trying to portray. Two bad Facebook reviews were the springboard for a direct, what you need the way you need it, warrior brand that fell more inline with business as warfare. The Skulls "War" room initiation came to mind.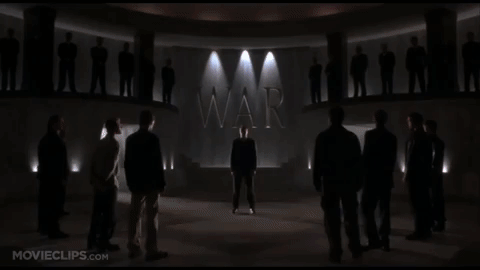 "But what if I don't have any client testimonials yet?"
Look, everyone has to start out fresh at one point in time. So take your closest, direct, competitors' testimonials. I am not saying to use them to promote yourself. What I want you to do is to read them for context.
What made clients happy?
What infuriated them?
And if you have none, you know one goal to add to the To Do List, that is, get testimonials and reviews.
The important takeaway is to add another layer of understanding before we write one piece of copy.
Start Social Listening
This is where most of my clients gloss over. No one has ever heard of the term "Social Listening" and neither had I prior to my Social & Community Mastery certification with DigitalMarketer.
However, Social Listening is where the most monetization value lies. It is the untapped treasure trove of social that none of your competitors are leveraging.
For purposes of your free Evernote Marketing Strategy template, you'll just need to document a few keywords to "listen" for on social media channels. Some key terms:
1. You company name
2. The names of each c-suite member, board member, or client-facing team members
3. Product names
The free Evernote template has a full list, but the idea is to research your brand on social. Especially larger companies always challenge the idea of searching. They tell me it is pointless. They tell me they have this autoresponder.
I chuckle. Dark Social is a real place, and your name is out there. As an experienced researcher with military analysis training...I can find all sorts of information out there about a company that they never knew existed.
In addition to the feedback on the products and reputations, there is a plethora of influencer information, hashtag strategies, and more that will crop up each time I look that I will be able to add to the Strategy document.
On the journey, you will begin to pickup on your competitors' strategies on social as a bonus.
What are your competitors' strategies
Screenshot your competitors' website pages, funnels and social.
Do keyword research to determine their content and SEO strategies.
Do they have an opt-in or funnel entry? What is it?
Do they offer live chat assist?
Are they on social? Is their presence professional and impressive?
What kind of traffic are they getting?
How much do they spend on AdWords and with what message? Is it working? Yes, you can actually get this information!
What hashtags do they use? Are other people using them?
Is there a pixel on the webpage? Do they utilize retargeting strategies?
Do they have a cohesive brand?
Are they utilizing influencers?
We don't want you to copy your competitor, but it is imperative you know the enemy you are facing.
There are a lot of soft-hearted marketers out there that will tell you there is room for everyone at the table. I am here to tell you that idea is a lie.
One, big, bold-faced, lie.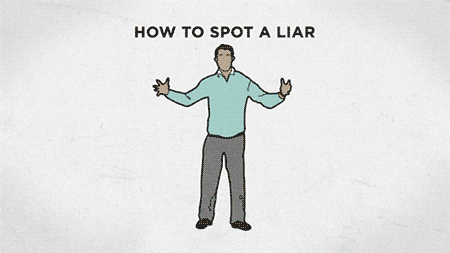 Marketing, sales, and all businesses are warfare. Everyday you are at battle to take marketshare from your competitors and must hold your ground on previously won marketshare.
The client only cares about their own self.
They will hire the best dollar value, the one that brings the most prestige, the company that delivers the fastest.
And if you are going to war, the first rule of ALL warfare is to know your enemy. So, get to researching, and leave no stone unturned.

Step 3. Build Your Customer Personas
For any marketing strategy, you need to know who you are talking to when you write copy or build graphics. The best marketing strategies are built upon detailed customer personas, or avatars.
You need at least one to start.
One incredibly detailed persona.
A customer persona is your ideal customer; the one you wish you had 100 to work with this year.
Gathering information for your customer persona can be done by researching, surveying, and interviewing your target audience. It's important to note that this information should be based upon real data wherever possible. When you make assumptions, you go down a bad path quickly.
My favorite method is to interview, in person, actual favorite clients. No one is going to give you a better data.
BONUS: Client face time
What kind of information should you obtain for your customer avatar to create a stellar, data-centric, marketing strategy?
Demographic Basics
Location. Where do they live? Exactly...Like Dallas, Texas in the Lakewood area.
Age. Are you working with millennials or baby boomers?
Income. Below the poverty line or will you work with the top 1% of earners?
Job Title. Especially for B2B companies, knowing the specific job title of your customer will save you hours mining for leads.
Digging Deeper
Goals. Talk to your prospective clients. What is their deepest heart's desire? What goal do they wish more than anything they could obtain? Not just the surface ones, or the ones that pertain to your product or service, but the big goals and aspirations too. When interviewing a client...let them talk. That is where the best and most real information develops.
Challenges. For every goal, there is a mountain to overcome. This can be a myriad of problems from time, money, self-esteem, physical ailments to a stressful boss.
Hobbies and interests. Know what your customers are into. Do they frequent ComicCon or Traffic & Conversion Summit? Do they fish or take selfies? The idiom "Devil is in the details" can make the difference in a campaign that cost you $3 per lead or $100 per lead.
Priorities. What matters most to your desired customer? Walmart shoppers value price over all others, whereas a Central Market customer wants the best selection of the best produce and is willing to pay more for the privilege.
Take this information and create one or more detailed Customer Personas like Warfare Marketing's "Entrepreneur Randy" and ensure they're at the center of each piece of your free Evernote marketing strategy template you are building out today.
Document them in your free Evernote marketing strategy template and reference them for each additional section that follows in your strategy.
Step 4. Determine Product Market Fit
I don't know if you have noticed, but here we are at step number 4, and we really haven't talked about your product or service at all. Testimonials and some digging around about your reputation have been the extent of it. There is a good reason for that. Lots of people like to sell their product. We want you to sell the right product to your ideal client. What does that even mean????
Ever go to a networking event or conference and all the attendees want to talk about their business, their service, and their products? "I have this widget that is awesome. BPA free, comes in video format with 20 bonus extracts."
BORING.
I don't care and drifted off there for a moment.
Change my life. Make me believe that your product or service is going to systematically change my boring, suburban existence, and you will peak my interest.
Before and after Grid
What does your client have before working with you? What do they have after?
How does a customer feel before having your product? How do they feel afterward?
We haven't even gotten to the two golden eggs (that is in the free Evernote marketing strategy template)
No one likes to be sold. Everyone likes to buy. To easily sell to your clients; to make your customers WANT to buy from you - speak to their inner voice. Change their life.
Telling me I am purchasing a table does nothing, and I will price shop. Telling me that your particular table will be the centerpiece, conversation starter that turns me into an entertaining diva from my shy self will get me interested. Do not turn to marketing speak and over sell here. But take a deep look into who your customer is before and after you are in the picture.
Reality Check
Given this information, what product or service that you can provide does your client ACTUALLY want from you and in what format?
Does this match what you already are selling or are some tweaks necessary?
Good Versus Evil
This is a new addition to our Marketing Strategy straight from Ryan Deiss at the Lab Live event in Austin on July 25-26, 2017. Two exhausting days building this same Marketing Strategy for our own company, Warfare Marketing, Inc. and brand, Business Growth Network.
The good versus evil concept plays to the psychology of grouping people together by who they loathe. For Business Growth Network, the entire company was founded on the idea that neither my business partner or I could stand the new crop of "gurus" who overcharged for their online programs while letting them get stale - thus letting unsuspecting victims AKA customers work on tactics that were null and void two years ago or more! UGGGGGGG. Our "Good" is the actively working and implementing professional and our "evil" empire is the out-of-touch guru.
What is your Evil Empire? Who is the white knight?
Step 5. Unique Selling Proposition
What makes you different? What makes you stand out in a see of average? More importantly, how does this effect the client?
Our one big change here from your typical Unique Selling Proposition is to lean more toward the DigitalMarketer model of a Statement of Value. The SoV for short, is more client focused.
The Statement of Value is focused around how you can alter the life of the above-described client persona - specifically.
For a couple of plug and play, Mad Lib style scripts, use the free Evernote Marketing Strategy template available for download. We are about to get WAY in-depth here.
This is where I recommend you download the free Evernote Marketing Strategy template and save your seat to join us for a live webinar. Why?
I am about to cover a brand new concept to you wrapped around an 8 step sales process. I have so many more ideas than I can cover in this blog post that will help you succeed
There will be some killer BONUS free downloads that will only be offered during the LIVE webinar. You want these...trust me.
I will be offering free tickets to an amazing event worth $1997
This is seriously just a lot to take in. Helps to have a real person who has built this 100 times walk you through the process and answer your questions live on the call.
You'll get the chance to ask me live questions and get real answers....just like we were sitting together in the office War Room. I typically charge $2,000 to sit with a  client at their office and do this in person; tossing ideas back and forth, brainstorming ideas and crafting the perfect opportunity to double their revenue this year. I groups, we charge $197 a person through our Business Growth Network initiative.
I offer this to you for free.
Simply put your information in the opt-in box below, get your free Evernote Marketing Strategy template and register for the LIVE webinar.
Step 6. Construct the Customer Value Journey
And welcome to the heart of the Marketing Strategy. We have been working around the edges, and now, we get to the portion that my clients come to me for the most often.
A Client Value Journey is the specific, step-by-step path that your prospect will take from the Awareness stage, all the way through to becoming your biggest cheerleader.
We have a client right now that wants immediate cheerleaders. Um...you and everyone else. Pay them or indoctrinate them. Either way, it cost you money. But will they be dedicated and really a heartfelt part of your movement? Will they speak with passion if you just pay them off like some affiliate marketer or spokesperson? No. Indoctrinate and build them out of your most rabid customers.
How do you do that? First, download the free Evernote Marketing Strategy template and afterward, we will have a webinar available to you to ask questions and get a more detailed explanation.
For a quick insight, this video describes the only 3 ways to increase revenues in business.
Yes, there are only 3.
The first answer is that there are a lot of ways. Almost 100 core tactics to move customers through the 8 steps. So what are the 8 steps that your tactics will fit into:
Awareness
In this stage, I find many of my startups and micro-business owners. People and customers do not know you exist. How do you get them there? That is awareness. If you don't have people in the sales pipeline...this is where you start. Over 40 of my revenue raising strategies lie within the awareness stage. You can increase revenue with increased order size and return sales if you don't have the initial client base!
Engagement
This is an often overlooked area. A prospect just learned you exist. Now what? You think they will rush in to throw $20,000 at you with no warming up? Absolutely not. So educate them. Excite them. By the way, the free Evernote Marketing Strategy  has an easy printout and can, visually, better explain this section.
Subscription
GET. THEIR. INFORMATION. And the permission to use it. Bribe them. No one on the face of the planet is thinking, "Hey, I would love more spam and email and would LOVE to subscribe to your sales overload email newsletter!"
No One. Give them a reason to get their email because your email list is golden. Like, literally and will bring you in money when you need it. Gold.
And me giving you my email address is a currency. My junk email has a value, more like $1. My work email has a value, more like $100. Treat it as such and make it worth your customers' while to give you their information.
Conversion
We are 4 steps in before touching on the idea of a cash transaction. This is a baby step. You are looking to have the prospect give up a small piece of their time or cash. This can be a small purchase like a book sale, audit or impulse buy or an appointment they show up to attend, webinar attendance, or in the case of one of our clients, having their child do a "Discovery Day" at their preschool.
How do you turn a freebie or follower into a client? That is the question. That is conversion.
Excite
This is an often overlooked stage, and a Ryan Deiss gem, from Traffic and Conversion 2017. All B2B and B2C is still Human 2 Human interaction. And humans need to be excited about their purchase. Before you have a chance to Ascend the client to the larger purchases, they must have already found great value in their small purchase and time commitments.
It is not enough that the preschool, mentioned above, has given a child a free day at their school. The parents then walk away with a goody bag, 2 books written by the director, branded coloring pages for the child and happy images of the student interacting in classes that differentiate the school from the competition: dance, music, theater and art.
"You need a school. There are 100's of schools in the area, but we are the best option. Let us remind you why and make you feel like you are already part of the family prior to your full commitment."
Ascend
Now, finally, you can begin architecting the journey your client will take to future purchasing. Get them to your core offer and start to add on additional purchases.
How will you get them excited about those purchases and get them to their second transaction? Don't be afraid of the high priced offer. Many may decline, others will happily accept.
Advocates
How do you build a long term strategy? SEO, Adwords, Facebook ads? NO! Testimonials and happy clients. Awareness is expensive. Cultivate those clients and customers and then get the testimony and the feedback. Ask them for the reviews. Here you have the opportunity to build the blocks that will give you exponential growth moving forward. And it is simple.
ASK.
This process can be automated, but it starts with an ask.
Promoter
Eight steps into this Customer Value Journey and here you have referrals. Referrals do not materialize out of thin air. Nor should you expect them from every little customer, much less those that haven't done business with you.
Oh, you went to a BNI meeting and thought you would walk out with rabid promoters? Ya, no.  Just like the rest of the Customer Value Journey, building healthy referral and affiliate network, you will need to carefully cultivate and architect the leads, prospects and clients through.
This is a significant aspect of your ability to move forward in a strategic way.
This will illuminate the shiny object syndrome.
Once this section is mapped out on paper...you're ready to build an empire.
List 1-5 ideas for each section in your free Evernote marketing strategy template and in step #9, begin to build out one step in each category to complete one, cohesive bridge.
If you decide to hire agencies and freelancers to build out the individual pieces, ensure that they are multi-disciplined and certified in their field to build out exactly what you need and want the right way, the first time.

Step 7. Architect the Sales Conversation
After completing the Customer Value Journey, you can start to move prospects from one stage to the next. The way you do that is with a well crafted ask.
1) Since you are interested in "Preschools in Frisco", you might be interested in our blog post "Top Preschools in Frisco, Texas with Rankings & Reviews."
2) Since you are interested in "Top Preschools in Frisco, Texas with Rankings & Reviews", would you be interested in our download (with opt-in) "School Info with Pricing?"
3) Since you are interested in "School Info with Pricing", would you be interested in "scheduling a Discovery Day?"
See how easy that was?
We are not talking about hardcore sales.
This is not pushy, used car salesperson stuff.
This is crafting a conversation with a human that is natural. You are offering them the natural next step in the relationship.
The script is easy.
"You wanted this, are you interested in this next baby step?"
30 Second Elevator Pitch
No one cares about you or your business. They care about themselves. Craft a pitch that talks about how they benefit.
Plus, you have crafted the Customer Value Journey, now turn it into an in personal sales pitch that is tailored to your audience and where they are in the Journey. You would not give a cold audience the same pitch as the ones that have already purchased your products. Create the pitch you need that is personal and relevant.
Use the basic script to outline the ask between each step of the Customer Value Journey, and just put that into a complete 30 Second Elevator pitch for the appropriate audiences to whom you will be speaking.
The free Evernote Marketing Strategy template available for download has a few high converting 30 second elevator pitch scripts we have used ourselves and for clients.
Step 8. Gather Branding Basics
There is no reason for you not to have some basic business branding if you have been in business for more than 6 months.
Your branding can evolve. We are not suggesting you drop a tremendous amount of money to get national level logos and order 1,000 t-shirts.
What we are suggesting is that you get a cohesive image down to begin with today so you can move forward looking like a professional.
Character Diamond
What is that? Like the Good Versus Evil nugget, this bombshell, new addition to our Marketing Strategies, came from Ryan Deiss at the DigitalMarketer Lab Live Event in Austin. Most clients and business owners have eye rolled me on this one, but the magic a Character Diamond helps you achieve in your brand, your marketing, your copy and messaging is simplistic brilliance.
So give me a moment to explain...
And if you are the type of person that never knows what to write, what to do, why to post on social media, then this part is definitely for you.
The idea is to treat your brand like a character in a story so that you have a living, breathing, imperfect soul to your company.
This idea is important and will help you make a number of decisions going forward. This trick will allow you to step outside your ego, low self-esteem, or bias and create the company you want and your customers desire.
I'll use the example Ryan used himself, mostly because as a fellow superhero movie nerd, the example brought so much clarity to why I prefer Marvel hands down to DC comic book characters. I've never been much of a fan of Superman or even Batman, but could never articulate why. I thought, I must just hate this whole comic book theme... until Iron Man came out and I was blown away.
I love me some Tony Stark.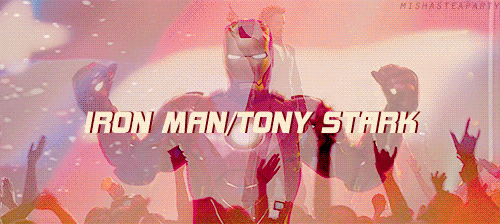 But Why?
Simple: Superman and Batman are too perfect. They have hardly any real, human-like flaws. They're not relatable. Tony Stark is an arrogant, sarcastic, narcissist with some serious commitment issues. That I can relate to easily.
I can't relate to perfection.
(And for the nerds screaming "but what about kryptonite!?!" Exactly - they had to import a weakness from another planet, and even that my friends wasn't a character flaw. He was still morally perfect, just physically manipulated by a glowing rock.)
It is believed that Connie Flynn began this method of character development with the Character Triangle. Later, David Freeman, a prominent Hollywood screenwriter and script evaluator, developed the concept into the full Character Diamond to teach writers to create these more dynamic and realistic characters to improve their writing. Then Deiss picked it up as a branding strategy from The Wizard of Ads, Roy H. Williams.
Why are two top marketers who have built more than a few multi-million dollar companies doing this, but not you? It is FREE. It takes 20 minutes.
I lie.
It took me 60 seconds to write down a list of potential characters and circle one. It took another 7 hours to talk myself out of the decision and one 5-minute video to bring me right back to my first decision. Make a decision and run with the idea.
Draw a diamond.
Top: The Spine. The definition of all that is how your character operates. It is the one trait which is displayed each and every day, such as warm, inspiring, logical, warrior, outgoing, objective...etc. This is an admirable trait and should be as distinctive as you can imagine. This trait makes you likable. It is why your customers come to you. This is the most visible part of your business and brand, in copy all, graphics and in daily operations.
Bottom: The Support. Like a supporting actor, The Support is a compliment to The Spine. A supporting trait can be a preference, specific value or a particular way you express your vision. This can be a Momma Bear Mentality, an Apfel Iris style in fashion, or a hyper-logical, dry wit.
Right: The Fatal Flaw. This one gets tricky. What is the positive trait, taken to the extreme, that will bring the protagonist (AKA your company) down each time? You are either blind to this trait or consider it a virtue. The brand story will revolve around how you will deal with your Fatal Flaw. For example: "brave" is good, until taken to the extreme of "reckless", or a "protective" doctor who can be seen as "Overbearing" when treating vulnerable patients.
Left: The Shadow. This can be a weakness, a secret yearning, less than positive habit, but it must be a trait that the brand actively tries to suppress or is completely unaware of the issue. Some consider this an evil trait, but it just needs to be a trait that doesn't harmonize with the other three, core traits. While this trait should be embraced, this is the one that you believe will destroy the brand if allowed to show. The trait completes the brand and gives all marketing materials interest and that human feel. This is how the fatal flaw can be conquered in the end.
Your customers can not build a bond with a list of product descriptions or technical specifications. And your brand needs consistency in a sea of daily technology changes and multiple campaigns.
The character diamond solves these issues.
The situation becomes more of a Human-2-Human conversation vs Email-2-Human or Billboard-2-Human.
Does your character resonate with your Customer Persona? You're character can't be Donald Trump if you are looking to run a campaign to a liberal base.
Research and define the company Character Diamond and THEN start looking at colors, fonts, mascots, and other branding materials.
List the character in your free Evernote marketing strategy template and continually ask yourself, "Is this what ______ would do or say?"
Colors
Choose a color palette to use in your company and stick to it. You can find ideas all over the internet from wedding patterns to business-specific ones or handcraft your own based on your favorite flower. I don't care.
What colors will appeal to your customers?
Would your character diamond selection rock those colors?
What colors will have the psychological effect desired?
Drag an image into your free Evernote Marketing Strategy template, and then document the different color codes that you and marketing partners, like us, will need.
For example, we love to have the exact Pantone and hex codes for your brand. CMYK, RGB, and Crayon Names are some other popular ones needed.
(Totally just kidding, not the crayon names....kinda. That would actually be cool. Brand Experience ideas for kids are rolling....)
List them in your free Evernote marketing strategy template and never forget them. Reference and use them on everything you push out.
Fonts
Choose 3 core fonts for your branding. Three. Not 5 or 20 at random, but 3 dedicated fonts to use across all platforms and imaging. Stick to these on your website. Stick to these on your images.
JUST.  STICK.  TO.  THOSE.  3  FONTS.  EVERYWHERE!
List them in your free Evernote marketing strategy template and never forget them.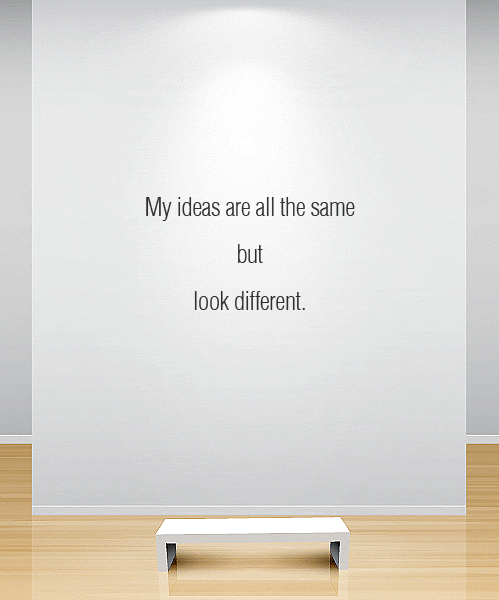 Topic Maps
Ever wonder what to post on social media or write about in your emails and blog content? Yes? Then, this is especially for you!
People and clients are tired of hearing about you more than you are tired of trying to shout your message around town. So what do you do? Create a quick Topic Map.
There is a whole section in your free evernote marketing strategy template just to brainstorm ideas about what your clients care about.
What are 5 topics or ideas you can talk about that your customers CARE ABOUT that are non-competitive to your company?
Easy example is for the realtor. A Realtor can discuss: 1) Interior Design, 2) Mortgage Rates, 3) Neighborhood Information, 4) Home Maintenance, and 5) Local Events. I have seen local Dallas realtor dominate the entire real estate industry for expensive homes using this technique to the extreme.
I am seriously dying to assist a real estate agent or company in replicating the strategy...if you know a realtor ready to put together a long-term, content-based strategy that dominates search engine results...Send them a link to this article and have them call me (Jena) ASAP at 972-851-1033
This technique will greatly open up the doors to brainstorming your next blog post, and you will have happier and more interested prospects for the effort.
Social Networking
Networking is not dead! It is alive and well in person and thriving online. Choose a circle of complimentary business owners and professionals and network old school.
Back to the Topic Map example of realtors - they have a direct and easy set for obvious networks. A real estate professional needs a mortgage guy, escrow and title company, likely a plumber, electrician, HVAC, maid, and handyman in addition to connections with local officials. None of these individuals is in direct competition, but they all have the exact same CLIENT.
Build a team. Work together.
Grow.
Boom.
Market domination.
Outreach
Where is your ideal client hanging out online that you can actively participate? For example, businesses in my neighborhood of Frisco, Texas, can be made and squished inside the Frisco Moms Squad private Facebook group. If your clients are talking about you in these conversation hot spots - it would behoove you to try to be there too; if for no other reason to get the valuable feedback. For your Free Evernote Marketing Strategy Template...document the links to these groups in addition to any special rules.
Some examples of these groups are Facebook groups, online forums, and LinkedIn Groups.
Step 9. Build Your First Bridge
The free Evernote Marketing Strategy template should cure one entrepreneur infectious disease quickly...shiny object syndrome. As business owners and marketers, everyone and every company seems to be selling you something. These constant possibilities are distractions if they don't fill a hole in your bridge.
I had one client, the company wrote him a proposal to do the project we had JUST completed but wrote it in marketing speak so the client didn't understand it. He almost bought it! Had he looked at the strategy we built him - he would have known he already had those bridge steps in place.
Luckily, he called me before purchasing!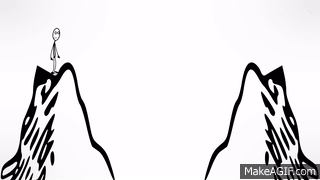 Build the Bridge
Build Your First Bridge means to outline one task or campaign you will fully complete today and finish it; fully commit to to this endeavor.
If you only spend 1 week on this wonky thing called Facebook, you'll walk away thinking it doesn't work.
If you build an entire funnel, but never drive traffic, you'll never make sells while you sleep and think that you waisted your money.
If you buy another training program, but don't finish it AND implement the lesson, you'll think that sure was full of it.
BUILD. THE. BRIDGE.
Seriously.....Implement a tactic completely from Awareness through Promotion stage
Now that you have read through and understand idea behind a comprehensive Marketing Strategy....
Get Your Free Evernote Marketing Strategy Template
Get the Template
Download and Import the Free Evernote Marketing Strategy Template before you begin.
We value your privacy and would never spam you
Get your information into the template.
Maybe you don't finish today, but get as much as possible in there. Then return a week later.
And if you are missing pieces, call us and let's talk.
We build these all day long.
And we have put together a training, once you download the template, that you will be able to sign up for through a Webinar. We will go through the template and talk you through, offering tips that we specifically use to complete this Marketing Strategy.
Bonus: In addition to the extra tips, ideas, and templates, we will offer our full client Marketing Strategy Evernote Template to attendees. It is kinda amazing, and we don't just share with anyone. We want to know that you are invested in your own success.
Hopefully, we have been able to assist you in this Marketing Strategy process.
If you think we have forgotten any details, please let us know in the comments.
If this was helpful to you, please let us know in the comments.
If there is an issue with the free evernote marketing strategy template, please let us know in the comments.
If you think we are full of... brown unicorn gel... let us know that too.
If this was absolutely overwhelming, or you just don't have the time, give us a call at 972-851-1033, and we can set you up with a done-for-you service to get you through the process and straight to implementation & business growth.
Onward and upward,
- Jena Apgar, LEED AP, cdmp
P.S I would LOVE to see your completed strategies! Email them to me at info@warfare.marketing, and our team will take a look and give you feedback 🙂
The following two tabs change content below.
Jena Apgar, Chief Digital Marketing Warfare Strategist
Latest posts by Jena Apgar, Chief Digital Marketing Warfare Strategist (see all)